The Evolution of On: Embracing a New Era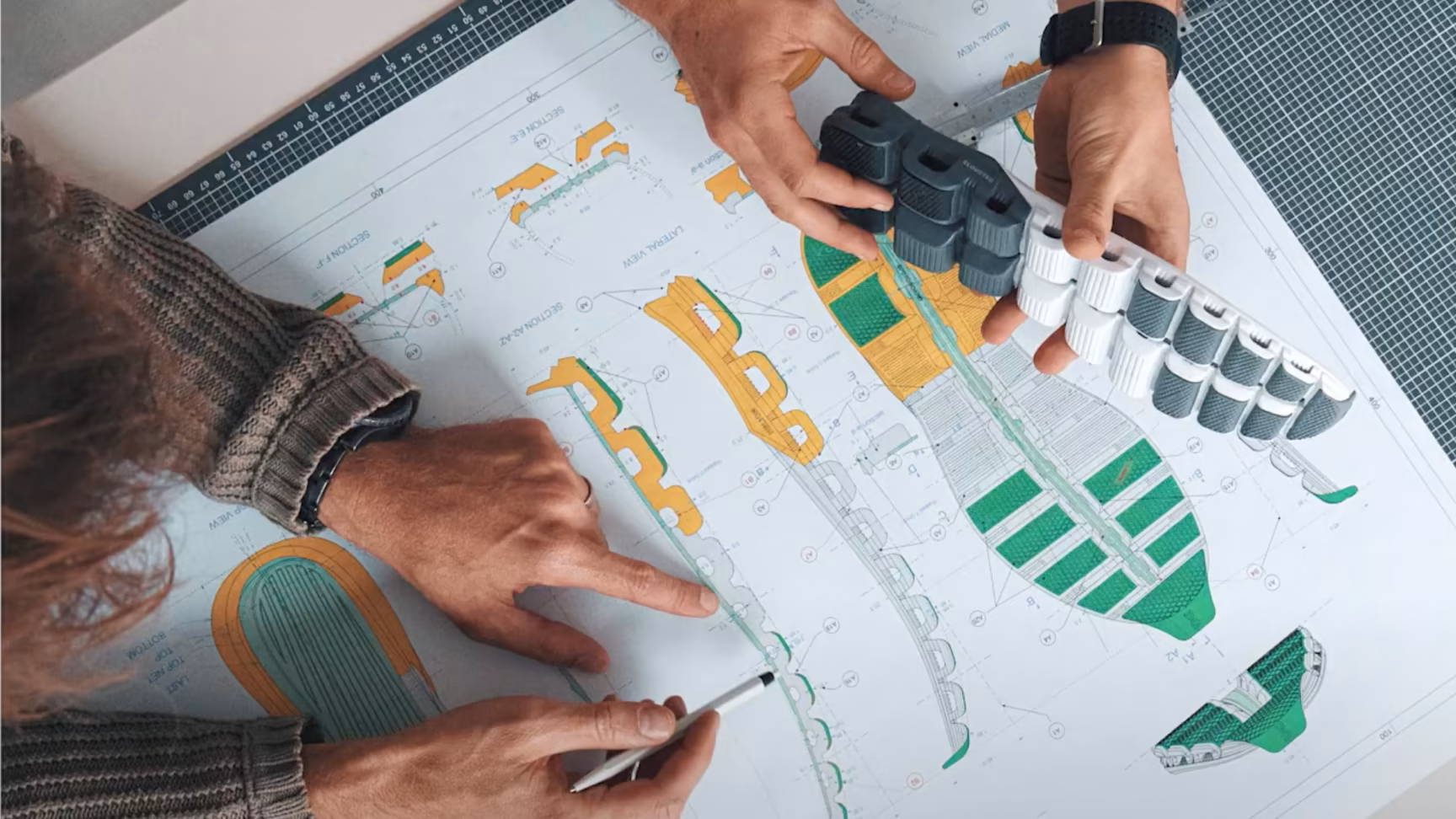 The world of running shoes has witnessed a remarkable evolution over the years, with brands continuously pushing boundaries to enhance performance and comfort. In this dynamic landscape, one brand has risen to prominence with its innovative technologies and unique design philosophy: On. Previously known as On Cloud or On Running, the brand has recently undergone a significant transformation, consolidating its identity under the simple, yet powerful name "On." In this blog, we will delve into the fascinating world of On and explore how their revolutionary Cloud technology and other cutting-edge features have reshaped the running experience.
The Power of Cloud Technology:
At the heart of On's transformative approach lies its groundbreaking Cloud technology. Contrary to what the name might suggest, Cloud is not limited to fluffy white formations in the sky; it represents a remarkable technological innovation incorporated directly into the shoe design. The Cloud technology utilizes specially engineered cushioning elements placed beneath the shoe's sole. These elements, known as Cloud pods, are made of durable and lightweight materials that adapt to the individual's stride and offer targeted cushioning and support.
When a runner strikes the ground, the Cloud pods compress and absorb impact both horizontally and vertically, providing a soft landing. As the runner pushes off, the Cloud pods then firm up, propelling them forward with an energetic response. This ingenious interplay of cushioning and responsiveness helps reduce fatigue, enhances efficiency, and ultimately contributes to an enhanced running experience.
Beyond the Clouds: Other Innovative Technologies by On:
While Cloud technology remains the cornerstone of On's success, the brand has continued to innovate and introduce additional cutting-edge features to meet the diverse needs of runners. Here are a few notable technologies embraced by On:
Speedboard: On's Speedboard is a thin, flexible plate located above the Cloud pods. It provides torsional support and promotes a smooth transition from heel to toe, enabling a more natural and efficient stride.

Helion Superfoam: The Helion Superfoam is a responsive midsole material used in select On models. It offers exceptional energy return, ensuring a bouncy and propulsive ride while maintaining durability and responsiveness across various weather conditions.

Zero-Gravity Foam: On's Zero-Gravity Foam is a lightweight and breathable material that delivers excellent cushioning without compromising on weight. This technology ensures a featherlight feel, reducing fatigue during longer runs.

V-Molded Heel: The V-Molded Heel construction by On provides a secure and snug fit around the heel, reducing the risk of slippage and enhancing stability during the run.
The Unveiling of On's New Branding:

In tandem with their technological advancements, On has decided to simplify and streamline its brand identity. Shedding the "Cloud" and "Running" descriptors, the brand now operates under the concise and impactful name "On." This rebranding highlights the company's commitment to innovation and signifies their ability to transcend specific activities, catering to runners of all levels and various athletic pursuits.
Take Aways:
The evolution of On into a singular and powerful brand showcases their relentless pursuit of innovation and commitment to providing runners with an exceptional experience. The Cloud technology, with its responsive cushioning and support, remains a central pillar of On's success. However, the brand's commitment to pushing boundaries extends to other technologies such as the Speedboard, Helion Superfoam, Zero-Gravity Foam, and V-Molded Heel. With its simplified branding, On is poised to continue revolutionizing the running world, empowering athletes to push their limits and redefine what is possible.
So, whether you're a seasoned runner or just starting your journey, consider lacing up a pair of On shoes and experience firsthand the incredible blend of technology and design that propels you towards new heights.
Or
Stop By One Of Our 3 Locations