About The Backpacker
About The Backpacker
It was a great day for an adventure...
While leading one of his first adventures to the Colorado Rockies in the early 1970's; our founder, Dale Mathews, noticed most people were scotch-guarding their jeans to repel the snow. He knew there had to be a better way and opened Baton Rouge's first outdoor adventure store; stocking the latest and greatest camping and ski gear, including waterproof ski pants! A half century later, The Backpacker team is still obsessed with "doing adventure right" through the best gear, unique experiences, and with our personal outdoor experts.
After 32 years of ownership and being Baton Rouge's leading outdoor retailer, Dale turned over the Backpacker and it's sister company, Backpacker Tours, to his youngest son, Michael. In 2007, Michael and his wife, Margo, opened the first store in Lafayette's River Ranch development. Fast forward 9 years and The Backpacker in Baton Rouge is voted as one of the Greater Baton Rouge Business Report's "Best Places to Work."
With our core focus on the environment, employees' relationships with customers, wonderful culture, and overall engagement, The Backpacker looks ahead to another 45 years of serving the Greater Baton Rouge and Lafayette markets with that same passion that started it all in 1974!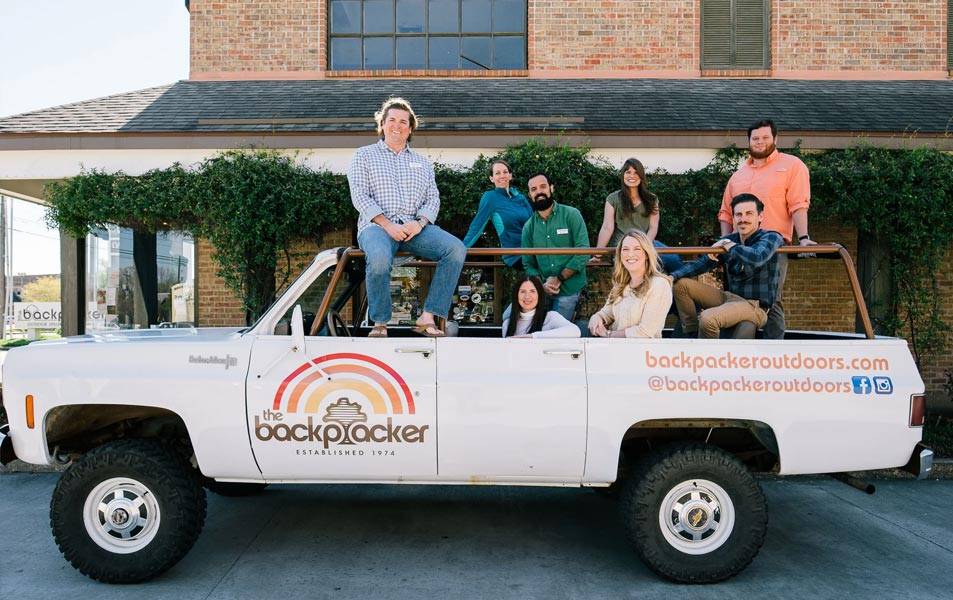 "My family has been providing outdoor gear solutions to our customers since 1974. How am I rewarded from this job and our culture? The truth is that I am rewarded by smiling people. A laugh or smile indicates to me this individual is happy in the environment we have created and our culture has exposed them to a great moment.
Whether it is a customer, staff member, or vendor - smiles are my biggest reward."

- Michael Mathews, Chief Adventure Officer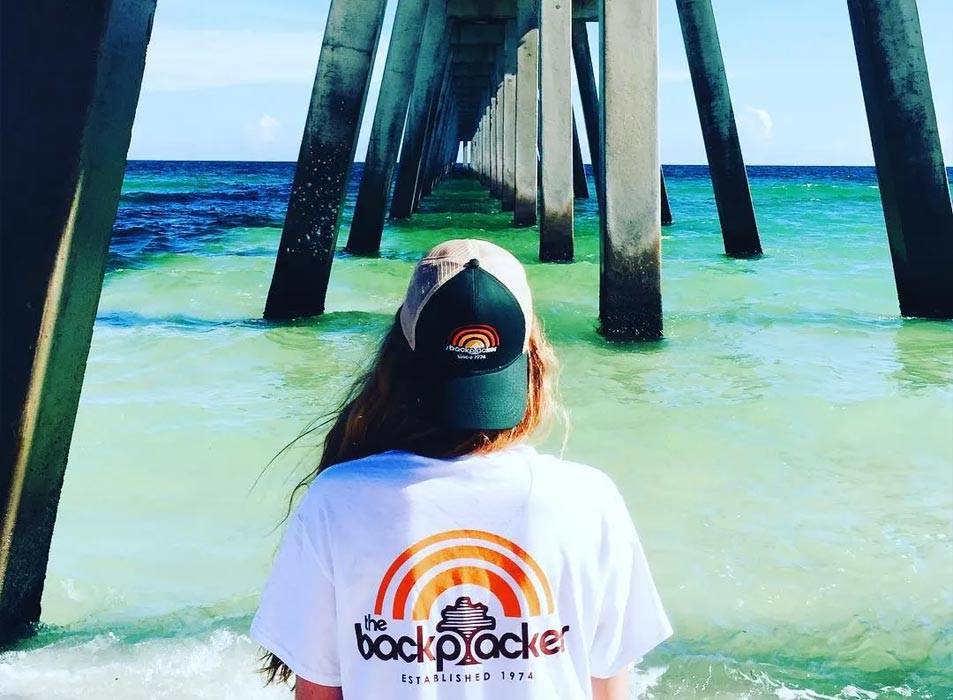 What We Do
Adventure begins at The Backpacker! Over 40 years of outdoor adventure experience, The Backpacker wants to inspire you to #GeauxOutThere and explore the world. From providing the best quality in adventure clothing and outdoor gear, to our concierge services and Backpacker Tours Ski Packages - we hope to be your resource for anything and everything outdoor.
Our 2 Louisiana retail stores, Baton Rouge and Lafayette, provide our local community with educational events and services to enjoy our swamps, lakes, trails, rivers, and all the beauty of the Louisiana outdoors. We educate and train our staff to learn about our customers' experiences as well, so we can share those experiences with everyone who walks through our doors. Our team of experts have conquered their most ambitious adventures, and love to provide recommendations and advice to any outdoor enthusiast.
Our doors are always open! Whether you are coming in for a checklist for your next ski vacation, looking for kayak rentals, or simply taking a look around - let The Backpacker be your one stop shop so you can #LoveYourAdventure!

Let Backpacker Tours' well-traveled team with years of hands-on experience plan the perfect ski trip for you to any resort at any time.  Contact our team to help you decide which destination is right for you. Travel planning is made easy with Backpacker Tours. 
For more information visit Backpacker Tours' website 
here
 or email Tours@BackpackerOutdoors.com
Values Moving Us Forward
Our doors are OPEN, our ears are listening, our minds are curious.
RESPECT for people, product, environment and community
CONFIDENCE in the products we sell, who we are, and the solutions we provide.
INSPIRE passion for life and the outdoors
Clearly COMMUNICATE, from the newest customer to the oldest employee
DEPENDABLE products and practices
Focus on RELATIONSHIPS to exceed expectations
#GEAUXOUTTHERE
#LOVEYOURADVENTURE