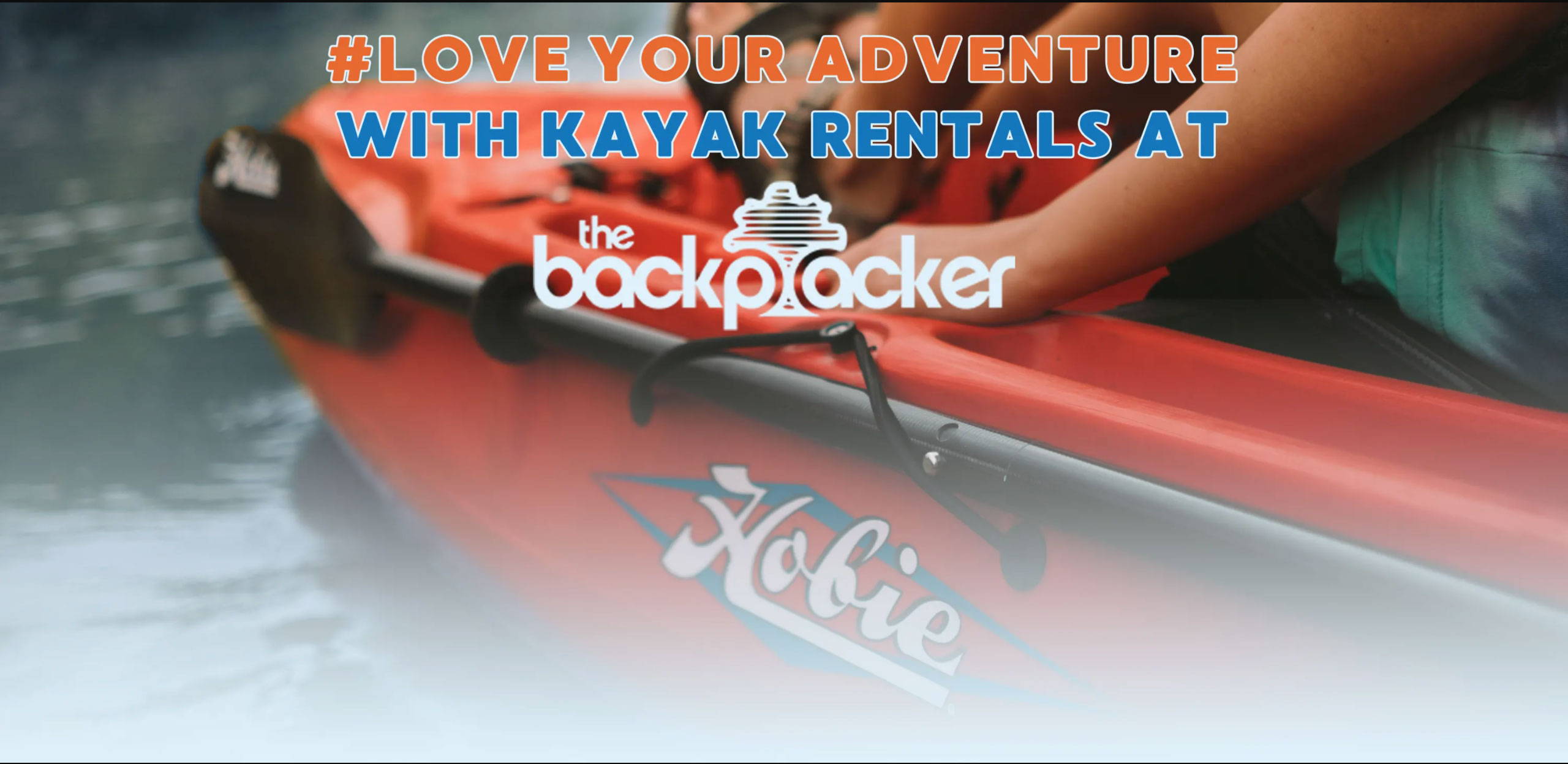 The Backpacker is now offering daily rentals of our demo fleet of paddle and pedal kayaks including the Hobie Mirage line of fishing kayaks.
Is there an age limit to rent a kayak or paddle board?
Yes, all renters must be at least 18 with a valid I.D. Only the renter may operate the rented vehicle.
Is there a deposit?
Yes, we require a $300 deposit at the time of pickup.
Are transportation options avail?
No, renter is responsible for securing and transporting the kayak or SUP.
INCLUDED MODELS
(contact for dates avail)

Hobie
Outback
Pro Angler 12 and 14, and 360
Compass
Compass Duo Tandem
Yolo Hammerhead SUP
Wilderness Systems
A.T.A.K.
Radar
Perception Tribe 13.5 Tandem